Salford University's Professor Linge as well backed Science Museum's Communication Dept. curator Liffen's unfounded conclusions about the 'lack of evidence' concerning early UK telegraph history.
Curator Liffen's position is unclear, as he had been in direct communications by email and once even spoke by telephone with American historian Richard Warren Lipack concerning the Kerby / Cooke journal since the year 2004!
Copies of documentation for same can be provided upon request.

A DISCOVERY THAT COMPLETELY REWRITES TELEGRAPH AND ELECTRONIC COMMUNICATIONS HISTORY!
Discovered in America in the late 1990's, the centuries lost original manuscript journal of William Fothergill Cooke, dates to 1836-1842. Brought initially to the United States in 1842 by Frederick A. Kerby, the primary machinist for the English Cooke and Wheatstone telegraph - the journal contents has raised several new questions about telegraphy's origin, as well as providing a plethoria of new answers.
TODAY WILLIAM FOTHERGILL COOKE'S
PRIMARY ROLE IN THE TELEGRAPH HAS BEEN COMPLETELY WRITTEN OUT OF HISTORY - PARTICULARLY IN ENGLAND -
THE LAND OF COOKE"S BIRTH!
During his tenure at London's Science Museum, Communications Department curator John Liffen repeatedly stated that 'Little is known' and 'not much documentation exists' of telegraph's beginnings, including that of the 'Blackwall Railway installation' of July 1840 - the first perfected telegraph!
That is, until now.
Outside of formal UK public patent filings for the Cooke and Wheatstone telegraph, the only document extant had its humble beginnings in 1775 and was a "Naam Lyst" names register for a 1781 disbanded Amsterdam society. In 1836, a half century later, after witnessing a demonstration of the Pavel Schilling electric telegraph principles while studying at Heidelberg, William Fothergill Cooke became inspired.
In the mid-1990's the repository of Sir Charles Wheatstone's former cabinet maintained at King's College, London, where the professor taught, it was
decided upon by directors at the hallowed institution to dump a portion of Wheatstone's personal possessions on the open market in a scientific instruments auction sale at Christie's London.
These items included a good portion of effects pertaining to the electric
telegraph in England that had been developed by Cooke and Wheatstone, from Cooke's drawings. Aside from spare prototype type wheels used in the Cooke and Wheatstone "ABC" printing telegraph designs developed by Cooke and Wheatstone, entire working models in the "ABC" dial telegraph form were sold at the London auction. This material was purchased by two knowledgble collectors from America. Besides the peripheral items of telegraph interest sold at the Christie's London auction, at least three major pre-1842 telegraph instruments left the United Kingdom - consisting of early demonstrational or patent models.
One piece today in the form of a "ABC" dial telegraph transmitter can be found in the Science Museum, London's collection, but it appears to be only a modern reproduction replica of recent vintage made in a museum replication shop after the authentic "ABC" dial telegraph transmitter that King's College, London foolishly de-accessioned in the mid-1990's: as the paper dial face looks freshly printed and modern in form; nothing like that on the genuine one shown below. However, here at WilliamFothergillCooke.com - both in clips from and also in the full presentation to be made available via a 'Premium Content' subscription - the video documentary entitled:
INTERNATIONAL TREASURE:
THE LOST JOURNAL OF
WILLIAM FOTHERGILL COOKE
.... one can see the original that King's College decided to 'de-accession'
- and which too can be seen in the still frame shown below taken from the video documentary - International Treasure: The lost Journal of William Fothergill Cooke.
"PALEOGRAPHY" AUTHENTICATION PROCESS EMPLOYED SHOWN IN DVD
It was not until just over a decade later that the discovery of the "Naam Lyst" journal's being William Fothergill Cooke would become fully apparent; after suitable 'exemplars' or other comparative Cooke handwriting examples were obtained to assert manuscript authentication.
Since its initial late 1990's discovery, the Cooke journal, also referred to as Codex Lipack and named after its discoverer, many more discoveries have come forth.
These findings are covered through-out a 5-DVD / 2 1/2 hour long documentary video and show a fantastical circuitous journey from 1775 Amsterdam to London and ultimately into Cooke's possession in 1836.
As also the primary witness in the 1840-1841 legal arbitration over mutual proprietary credits between William Fothergill Cooke and his telegraph co-inventor Charles Wheatstone, Frederick Kerby ended up with Cooke's journal after he obviously used it to 'study' for his role as the chief witness in the arbitration case. As well, at the end of the journal Cooke had crafted a thorough legal executor's abstract for the estate of Francis Kerby, Frederick Kerby's late father, who had died in 1835; so Frederick Kerby may have held on to the journal for this reason as well.
Apparently, Cooke either had forgotten about the journal or just didn't
care about it any longer, once the ordeal of the arbitration case was over.
Frederick Kerby had, significantly, Cooke's journal in his possession in 1842, and had it upon leaving the Liverpool, England docks by ship headed for New York City during his immigration to North America at this time. From New York the journal travelled with Kerby to New London, Ontario, Canada - staying some 25 years before its return to the United States with Kerby when he settled with his wife and family to Ronkonkoma, Long Island, New York.
DID SAMUEL F. B. MORSE STEAL COOKE'S
IDEA FOR THE TELEGRAPH KEY?
WAS THIS ACT
EARLY INDUSTRIAL ESPIONAGE?
During the Journal's 1842 NYC stay, new evidence recently discovered from 1894 linking to the Kerby journal supports that American telegraph inventor Samuel F. B. Morse was shown the Cooke journal by Kerby. And also Morse likely saw Cooke's finger telegraph key sketches; spurring the development and introduction of Morse's un-acclaimed co-inventor Alfred Vail's "Vail Lever Correspondent Key" of 1844; which Morse claimed all rights and credit for, based on a contract signed between the two parties.
PROOF OF COOKE'S PRIMARY CLAIM TO
THE INVENTION AND PERFECTION OF THE FIRST COMMERCIAL ELECTRIC TELEGRAPH ALSO REVEALED FOR THE FIRST TIME EVER -
OVER A CENTURY PAST THE DEATH OF
INVENTOR WILLIAM FOTHERGILL COOKE!
Detailed images of key pages from Cooke's Journal are shown in the 5 DVD work, along with important previously unpublished letters by Cooke to Sophia McNamara Brunel Hawes, sister to Isambard Kingdom Brunel - who gave the Cooke the first successful means of advancing his telegraph systems and invention. Also, new insights into the Cooke - Wheatstone legal arbitration proceedings of 1840-1841 are provided; besides how Frederick A. Kerby played into the whole very trying affair.
May this be the most important manuscript coming to light since Da Vinci's CODEX LEICESTER?
The motion picture video documentary production shows hands-on CODEX LIPACK journal evaluations by the world renown Thomas B. Perera, PhD: the world's telegraph history, ENIGMA / cipher expert and decades long consultant to Bletchley Park - where the secret German ENIGMA code was deciphered during WW II by the ENIGMA code breaking team headed by master mathematician, logician, cryptanalyst and computer scientist OBE FRS Alan Turing.
British born Bill Burns, an internationally known electrical engineer, telegraph and Atlantic undersea communications cable historian living in the United States is also shown represented in the movie and provides an important hands-on evaluation of the Cooke telegraph journal as well.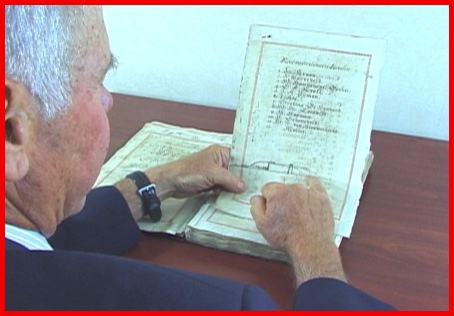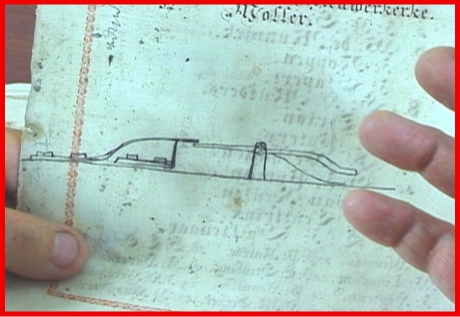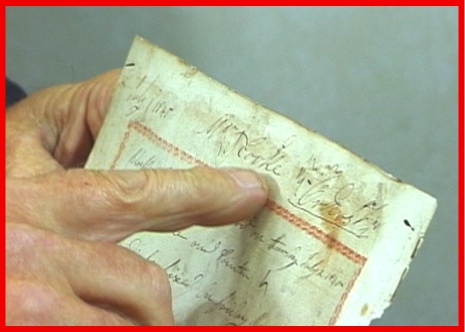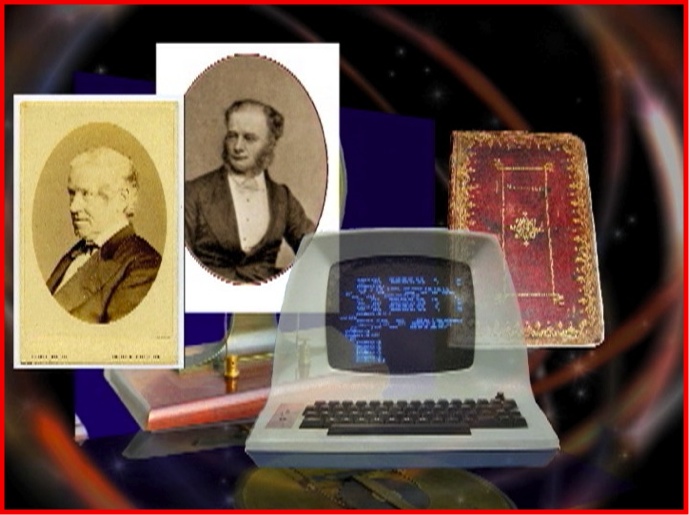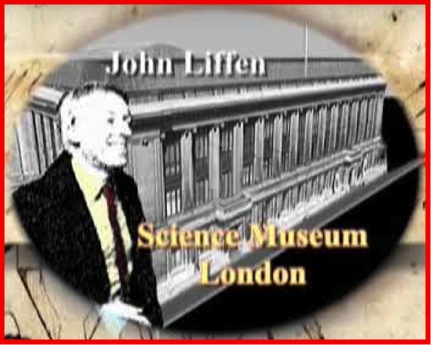 Dr. Thomas B. Perera explains the 'proof in the pudding' about America's S. F. B. Morse's telegraph key's roots likely coming from Cooke's Journal.
Dr. Thomas B. Perera explains more about the 'proof in the pudding' that has come to overshadow Science Museum London's former Curator of Communication's John LIffen's incorrect assessment claiming how a 'lack of evidence' is all that remains regarding the development of the history of telegraphy's development in Great Britain. The above image on the right shows one of many many pages found in Cooke's Journal pertaining to the development of the 1840 Blackwall Railway Cooke and Wheatstone telegraph installation, which curator Liffen is on record as claiming nothing insofar as documentation exists.
This false position was maintained by Curator John Liffen during his entire tenure at the Science Museum and put forth in his lecture before the Newcomen Society, and paper which they also published - all presented a few years apart.
Lastly, at the March 2012 Archaecom Conference / Archaeology of Communications Conference on communications history held at the Salford University under the auspice of Salford's Professor of Telecommunications Nigel Linge, Science Museum Curator John Liffen further supported this flawed assessment - as clearly shown in the video below of his presentation at the 2012 Salford University Archaecom Conference.
Concurrent to the less-than-scholarly inappropriate occurrence of the mid-1990's de-accessioning of Charles Wheatstone's effects by King's College, London, it should also be noted that a major and complete 1839 Cooke and Wheatstone needle telegraph went to America as well. The iconic instrument had surfaced at a circa 2001-2002 storage warehouse sale held by none other than British Telecom itself!
Thus in light of all of Great Britain's educated hierarchy in the institutional and corporate sector's careless actions, it is more so significant to realize that Cooke's acquisition of the used 18th century "Naam Lyst" ledger with its many blank pages remaining - takes on even more meaning as to its scholarly importance. It was this used almost empty journal that initially was a membership register for an Amsterdam based societal organization
started in 1775, that came to cohesively best maintain enlightened designs Cooke began to develop in his mind - for what would become the final perfection of telegraphy and the very birth of worldwide electric digital communications on Earth.
Perhaps the used old journal of Dutch origin was found in a used bookshop somewhere during Cooke travels in Europe at the time. But for the physical journal itself to have travelled a goodly portion of the globe by carriage, ship and barge and now discovered in America nearly two centuries later - takes on much much more meaning than anyone can ever imagine.
What Wm. F. Cooke added to the journal became the foundational genesis to what became The Electric Telegraph Company in 1846, the world's first electronic communications company that is now British Telecom: a company that maintains it presence in 186 or more countries today. BT is the largest communications company in the world.
When found at a antiques show in the USA by author and historian Richard Warren Lipack in the late 1990's, the journal pages were mostly covered with late 19th century newsprint clippings and engravings, obscuring much of the journal's inherent original content.
Luckily, water soluble fish glue secured the various clippings. Thus, a delicate month long process to soak off all of the extraneous printed sections in distilled water, was carefully undertaken. Subsequently all of the virgin pages that came to light were air dried one by one, at a rate of only four or five per day.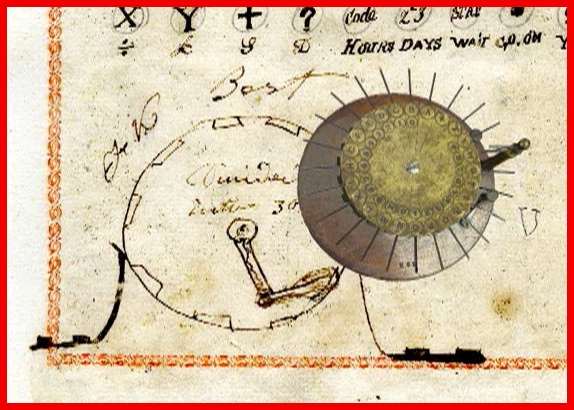 Above on the right is the 'missing link' original Cooke & Wheatstone "ABC" dial telegraph model disposed of by King's College department head scholars at mid-1990's Christie's London auction - juxtaposed over the original 1840 Cooke drawing concept it was actually modeled from.