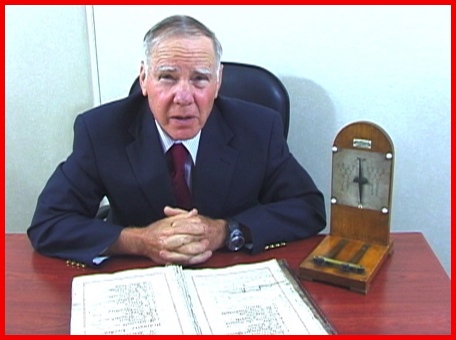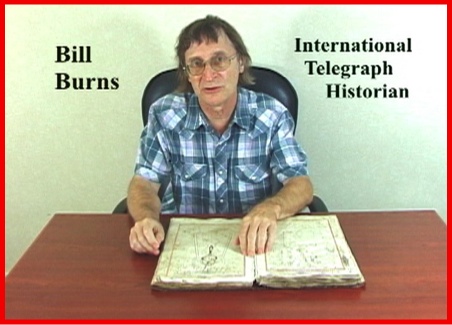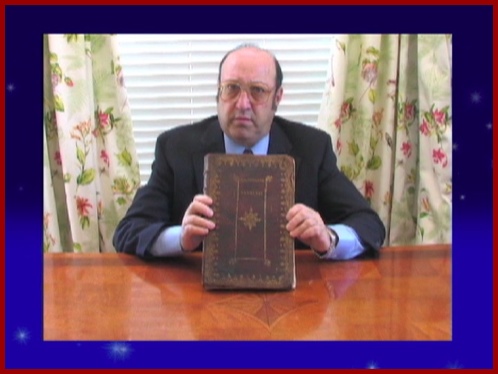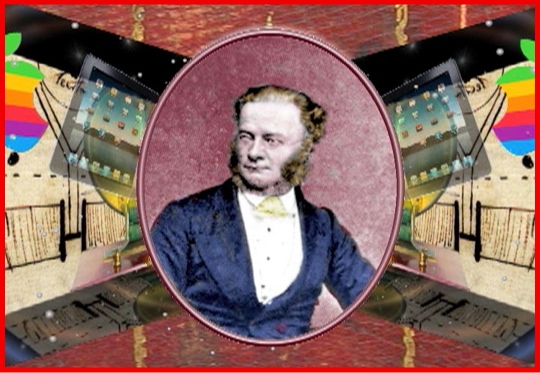 THE ORIGIN & DISCOVERY
OF MODERN ELECTRONIC
BINARY COMMUNICATIONS & PATH TO THE INTERNET REVEALED FOR FIRST TIME IN CENTURIES LOST EUROPEAN MANUSCRIPT BROUGHT TO AMERICA IN 1842 NOW REVEALED!
'THE FATHER OF PERFECTED DIGITAL
ELECTRIC COMMUNICATIONS'
AN OBSCURE LATE 18th CENTURY MANUSCRIPT JOURNAL OF EUROPEAN ORIGIN FINALLY COMES TO ALSO BE REVEALED AS THAT OF WILLIAM FOTHERGILL COOKE'S EARLY 19th CENTURY TELEGRAPH BUILDER'S JOURNAL '
PROFESSOR EMERITUS
TOM PERERA Ph. D.
Tom Perera was born in New York City in 1938.
He earned his BA, MA. and Ph.D. from Columbia University in New York and continued teaching there for 40 years.
Dr, Perera also joined the faculty of New Jersey's Montclair State University in 1975 and continued teaching as a visiting professor at Columbia until his retirement as Professor Emeritus at Montclair State University in 2002.
As a boy at the age of 13 Tom Perera earned his first Amateur Radio license, sparking a lifelong fascination with electronics and radio that carried over into his career as a professor of Neuroscience.

In this realm Dr. Perera analyzed the coded electrical signals of the human brain and nervous system. This professional persuit eventually led to enduring interests in collecting and writing about telegraph keys and Enigma cipher machines. Professor Perera maintains Internet virtual Telegraph and Radio museums at:
Developing expertise in the study and function of the Enigma cipher machine, Dr. Professor has been serving as consultant to the United Kingdom's Bletchley Park, where the secret German Nazi cipher codes were "cracked" by cipher mastermind Alan Turing and his Bletchley Park team associates during World War II. Dr. Perera later established an online Internet museum treating the Enigma and all aspects pertaining to other forms of cryptology. Known as the Enigma Museum, the site can be found at:
A vital discussion providing cohesive data treating the discovery by historian and archivist Richard Warren Lipack
of the Cooke telegraph manuscript journal can be found on Dr. Perera's Telegraph Museum website at:
Dr. Perera has written hundreds of articles, books, CDs, consulted for numerous museums, universities, and public and private television stations, and given thousands of lectures and demonstrations. His series of 26 computer software programs has been used in 90% of the colleges in the world. Professor Perera travels frequently to Europe to lecture and hunt for technological artifacts. He is now retired and lives with his family on a mountaintop farm in Vermont.
SEE & HEAR ABOUT THE DISCOVERY COMPLETELY REWRITING TELEGRAPH AND ELECTRONIC COMMUNICATIONS HISTORY AS REVEALED BY THE WORLD'S
TOP INTERNATIONAL ELECTRICAL HISTORIANS
BILL BURNS
Bill Burns was born in the United Kingdom and lived in Manchester during the early part of his life. Entering the University of Leeds following his primary and secondary education, Bill took interest in electronics. After graduation following the receipt of a Bachelor of Science degree in electrical engineering at the University of Leeds in 1968, Bill Burns entered into the English electrical trade under the employ of the BBC (British Broadcasting Co.), in the organization's External Services Radio division, working in that sector for three years.
Shortly after meeting his future wife, an American, at this time in 1971, Burns moved to the United States to continue his career in the electrical field.
Richard Warren Lipack
Historian and Archivist - with Wm. F. Cooke Telegraph Journal

WilliamFothergillCooke.com